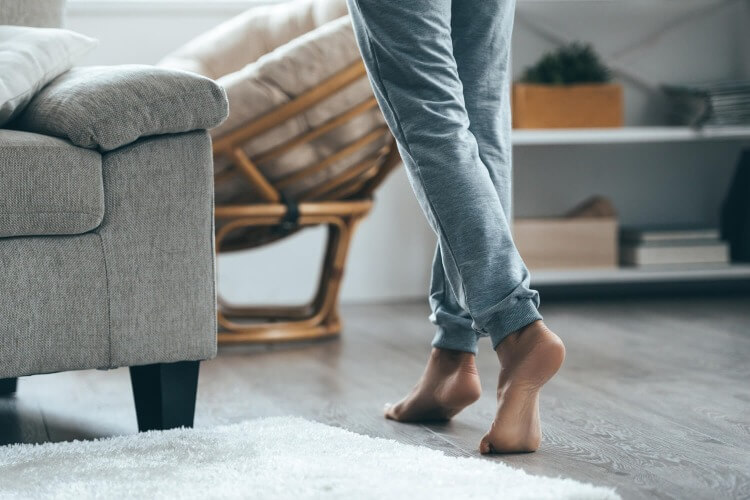 Boilers
Repair • Replacement • Maintenance
How many times have you seen a cat or dog curled up, sleeping on a patch of floor bathed in sunshine? Those household pets have discovered the luxurious feel of a warm floor. Now you can too with radiant heating.
Along with luxury, radiant heat delivers energy efficiency. Depending on how well your home is insulated, it can be as much as 25% to 35% more efficient than forced air heat.
At the heart of most radiant systems is a boiler. It heats water and circulates it through heating elements under the floor. Mast Heating & Cooling is your boiler repair and maintenance expert in Grand Rapids and the surrounding area.
You should have a Mast Heating & Cooling HVAC technician inspect the boiler at least once a year. Boilers also require specific shutdown (spring) and startup (fall) procedures. Your best bet is to call in a Mast Heating & Cooling professional to make sure it's done properly.
If the boiler needs to be replaced, or you are building a new home with radiant heat, Mast Heating & Cooling carries a full line of new boilers. These are some of the brand names we feature: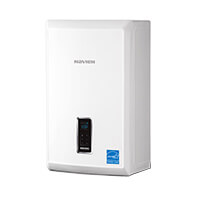 Navien features an advanced burner system considered an industry leader in operating efficiency.
Our radiant floor heating systems are from Uponor. Forty years ago, it was the first company to bring the PEX system of radiant floor heating to North America. PEX is a type of flexible and durable plastic tubing circulating the warm water under your floor.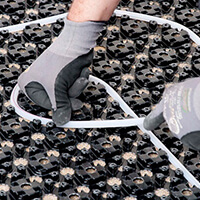 As the warmth radiates up from the floor, it warms objects and people. Much like the sun warms the floor where your pets like to sleep. It is called the purest form of heating comfort. Because a system is designed in zones, you can change the temperature in each room.
The same radiant heating can also end your snow-shoveling battle forever. Call and ask our Mast Heating & Cooling comfort consultants about the Tekmar snowmelt system. In this case, the radiant heating elements are installed under driveways, sidewalks, and even entire parking lots.

Imagine walking out of the house on a winter morning to see a snow-free driveway. As you leave for work, you can't help but smile as you pass by your neighbors feverishly shoveling snow.
Why wait any longer? Call Mast Heating & Cooling now to schedule your boiler repair or maintenance in Grand Rapids. Also call to learn how you too can have the affordable luxury of radiant floor heating and snowmelt systems.
Has your house been struggling to stay warm during the colder seasons? Perhaps your boiler just isn't working like it used to or has stopped functioning entirely. Call Mast Heating & Cooling to make sure your boiler is running efficiently and properly, whether it's steam, gas, or oil burning.
An ill-maintained boiler can not only cost a lot more to run regularly but can be dangerous to you and your household. Trust the professionals at Mast Heating & Cooling to take care of your boiler repairs, replacements, maintenance, or installations, and make sure that the job is done right to save you money, and help keep your family safe and comfortable.
Boiler Services
Radiant heat repair
Boiler maintenance
Check pilot light
Find leaks
Check pump
Baseboard heat cleaning
Inspect valves and pumps
Inspect flue
Check for proper ventilation
Boiler inspection
Boiler installation
Check burner