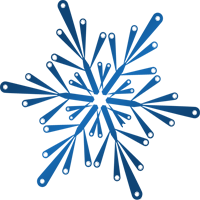 Air Conditioning
Repair • Replace • Maintenance
Is your home too hot? Even turning the pillow over to the cool side doesn't help you get a good night's sleep? Don't put up with it. Call a company known for keeping Southwest Michigan homes comfortable for more than 60 years.
During those 6+ decades, Mast Heating & Cooling has proven it can handle every air conditioner repair or replacement need in Holland and all around Grand Rapids, MI. Our technicians are trained to work on every brand. They have the tools and knowledge to complete the AC repairs quickly, making your home cool and comfortable again.
There may also come a time when a repair just doesn't make financial sense. You could be wasting your money, especially if your AC unit is ten years old or older. When you talk to our professionals you will be surprised to learn how much money an efficient new central air conditioner can save you on your monthly utility bills. Some estimates are as high as 30%. Even if you're not ready to make a big purchase, our financing options can help make a new AC a reality for you.
Mast Heating & Cooling carries a full line of replacement Trane air conditioners. It's an industry leader with an unparalleled reputation for reliability and efficiency. Here are just a few reasons why it makes sense to choose Trane:
A Century of Innovation:
120+ Years in the heating & cooling business
Named "America's Most Trusted HVAC System" 3 straight years
Inventive Design:
Every detail has a purpose
Trane parts & components exceed industry standards
Each design detail is rigorously tested
Tested to Extremes:
Every unit is tested & retested
Blistering heat & bone chilling cold
Guaranteed to keep you comfortable
Along with the Trane quality, Grand Rapids and Holland residents and business owners can depend on expert AC installation by our Mast Heating & Cooling technicians. They will use the best installation process to guarantee you the lowest possible costs.
Do yourself a favor, don't put up with an uncomfortable home because your air conditioner can no longer do the job. Call the professionals at Mast Heating & Cooling right now for all your air conditioner repair and replacement needs.
Call Mast Heating & Cooling for air conditioning repair and replacements, ventilation problems, and heat pump repair, and seasonal safety inspections. We are your complete Home Air Comfort Specialists.
Call the HVAC Specialists, Mast Heating & Cooling today for high-efficiency air conditioning installations that will keep you and your family in low cost, eco-friendly comfort all year!
Air Conditioning Services
Air conditioner repair
Air conditioner service and cleaning
High-efficiency AC installation
Heat pumps
Compressor repair
Condensate drain lines
Indoor air quality
Air purification/ sterilization
Duct repair/ reroute/ modification
Whole house dehumidifier
Wifi / smartphone thermostats
Residential zoning systems
Ductless solutions
Ductless mini-split systems
Thermostat service
Filter replacement